Pedestrian safety is a concern nationwide, but it is particularly important here in New Jersey, which the federal government has designated a pedestrian safety focus state for its high rate of fatalities and injuries. In 2018, according to the National Highway Traffic Safety Administration,  pedestrians comprised 30 percent of people killed in crashes in New Jersey, nearly double the national average. 
On average, one pedestrian is killed every two days in New Jersey and 12 are injured daily.
A complex problem like pedestrian safety requires a multi-faceted solution. Street Smart NJ is a public awareness and behavioral change pedestrian safety campaign, one of several initiatives in New Jersey working to help us reach our goal of zero pedestrian fatalities.
Street Smart NJ achieves its goals through a collaboration of public, private, and non-profit organizations. The campaign reminds us that everyone has a role to play in making our streets safer. Drivers need to obey speed limits and stop for people crossing, pedestrians need to use crosswalks and cross with the signals, and everyone needs to avoid distractions.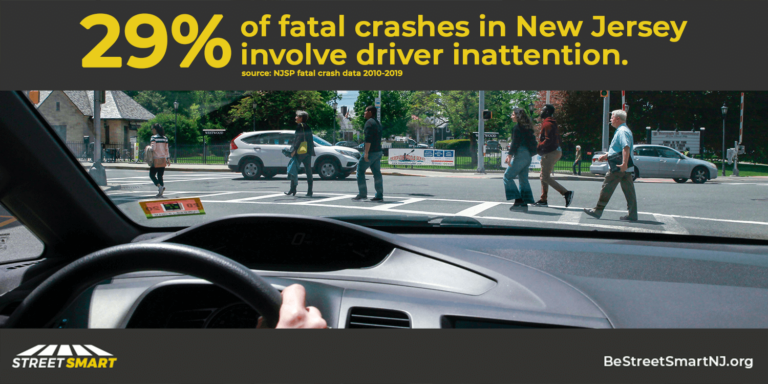 Bergen County is Making Pedestrian Safety A Priority
Smart, data-driven public safety measures are immensely important for all of our boroughs, towns, and cities. Working together with municipalities throughout Bergen County, Street Smart NJ programs successfully increase public awareness and compliance with common-sense safety measures that save lives. 
Bergen County has been making progress in improving pedestrian and road safety for all. One example is the improvement the County made to Washington Avenue in Carlstadt. In 2018, the County installed a new traffic signal near the Valero Station, sidewalks were extended and crosswalks restriped.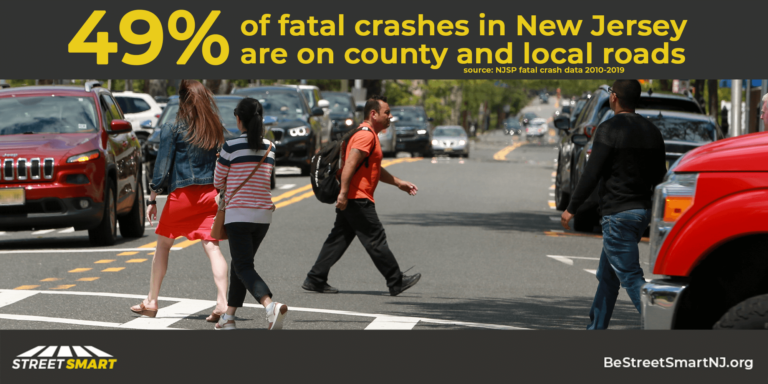 Additionally, the County installed a Pedestrian Hybrid Beacon, also known as a HAWK signal, just north of the Barrell Avenue intersection. This was one of the first innovative HAWK signals in Bergen County. They are shown to reduce vehicle and pedestrian crashes by 69%, and motorists comply with them at higher rates than other kinds of pedestrian crossings according to the Federal Highway Administration. This relatively new technology helps save lives and keeps both motorists and pedestrians safe.
Mr. William Yarzab, A Leader In Pedestrian Safety
Without the leadership of William Yarzab, many of the crucially important improvements and interventions to promote traffic safety in Bergen County would not be as successful. Mr. Yarzab, a senior planner and Street Smart NJ Coordinator from the North Jersey Transportation Planning Authority (NJTPA) recently won the 2021 Paul St. Mauro Award from the Police Traffic Officers Association of Bergen County (PTOABC). The award is named for Paul St. Mauro, who worked for the North Jersey AAA for 50 years, and is the highest honor the PTOABC bestows upon a civilian for their work to improve traffic and pedestrian safety in Bergen County.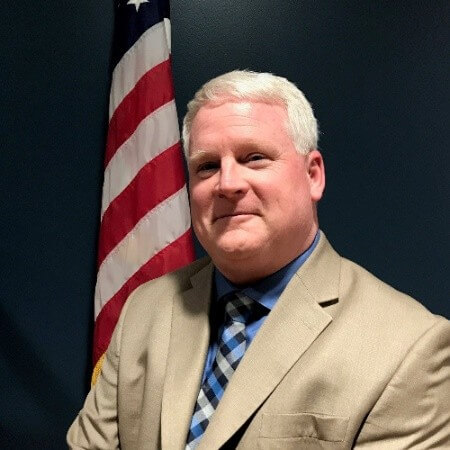 Since its creation in 2013, thanks to Mr. Yarzab's leadership and dedication, Street Smart NJ has grown from a pilot program of 5 communities to now more than 160 communities actively improving pedestrian safety across the state.
Mr. Yarzab was able to grow Street Smart NJ due to his past experience as a law enforcement officer, giving him a special ability to relate with both civilians and law enforcement. Mr. Yarzab continues to win over the support of local police departments that are considering changes in pedestrian safety measures. For Street Smart NJ, education, not just enforcement alone, is a vital component of both motorist and pedestrian safety for people of all ages.
When an officer stops a motorist or a pedestrian, that is a teaching opportunity to remind ourselves to share the road and look out for one another. It is a conversation, not just a punishment.
However, you don't have to be a law enforcement officer to make a difference. We can all make an impact to improve pedestrian safety in our communities and neighborhoods across the county.
To learn about the important work of Street Smart NJ, or to start a local safety campaign in your neighborhood, check out their website and social media on Facebook or Twitter.