HACKENSACK, NEW JERSEY – Today, the County of Bergen transferred ownership of the William Carlos Williams Center, named for the Pulitzer Prize-winning poet and physician, to the Borough of Rutherford. Working alongside the County Executive James J. Tedesco III, we signed over the deed of the historic cultural landmark to the residents and local government of Rutherford.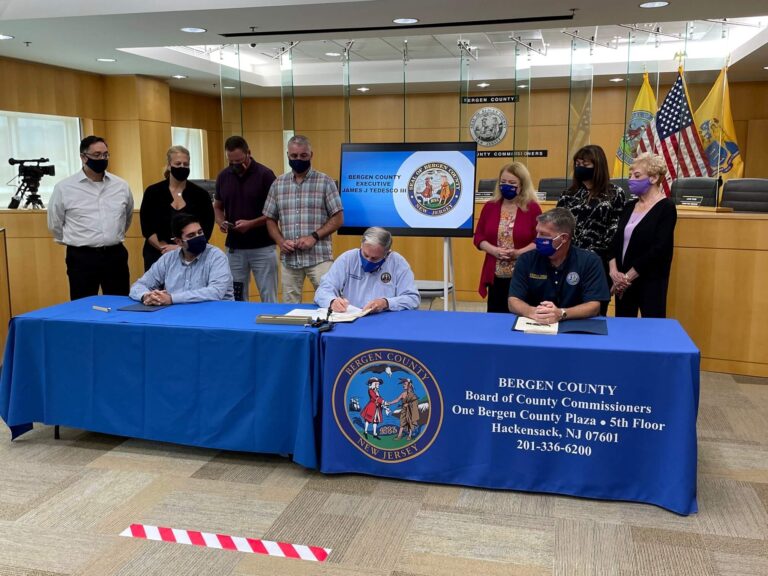 I know from personal experience how important it is that local residents and local officials have a say in the future of their community. As a former North Arlington Council President, Council Member, and Acting-Mayor, my 9 years in local government taught me how critical local control is for local issues of importance. The William Carlos Williams Center, sitting at the heart of Rutherford's downtown, will now have its future decided by Rutherford's residents and their local governing body. This is as it should be, as the future of the Center will impact neighborhoods and families for generations to come.
Originally built in the 1920s as a Vaudeville theater known as the Rivoli, the nonprofit Williams Center was a major stop for such great acts as Abbot and Costello as well as The Glenn Miller Orchestra. The agreement will ensure that the area is utilized for public use. I'm glad to have given residents and local authorities a greater voice when it comes to this historic venue and cultural center.